Capsule
Capsule are promoters, curators, a record label, illustrators, photographers and even bakers. Together they have brought intriguing sights and sounds (and cake) to Birmingham for the last ten years.
An interest in experimental music used to mean traveling to London or Manchester regularly but now it feels like there is so much going on in this city. It's difficult to imagine that being the case without Capsule. Over the last decade they have given a stage to amazing non-mainstream artists with almost legendary sets from Battles, Efterklang, Fugazi, Tunng and The Rapture as well as exhibiting the artworks from Shepard Fairey and Beat 13. They also give an international push to some of the most interesting regional artists through their record label and regular nights including Modified Toy Orchestra, Einstellung and Pram. This devotion to the music created in the region can also be seen in Capsule's Home Of Metal project, which aims to celebrate Birmingham & The Black Country as the birthplace of Heavy Metal.
Articles by : Capsule
44 articles and 1 comments by Capsule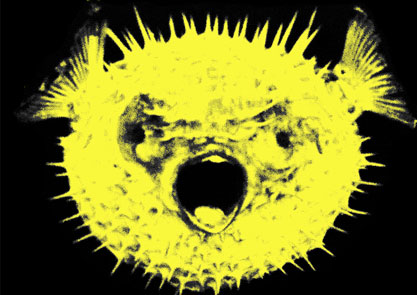 Sarah has been busily exploring the collections at Winterbourne and Lapworth Museum of Geology over the last few months, through the Capsule artist residency at University of Birmingham, making new work inspired by the botanic and fossil collections. Here is her first update on the residency, with some amazing images.
"The Lapworth collection is home to hundreds of fossils, maps and geological items, whilst the arts and crafts era Winterbourne House houses, amongst many other living libraries, a rare collection of succulents as well as display glasshouses containing plants from all over the world. It also features an original letter printing press which can be used by visitors.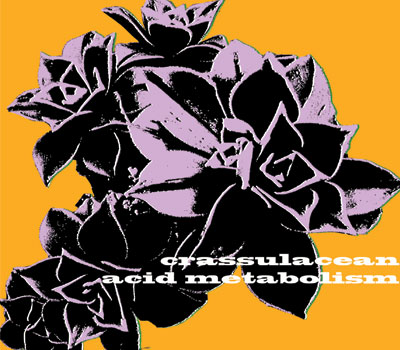 Using techniques relevant to archeology and the arts and crafts movement – casting and printmaking (screen, letterpress and photoengraving) I have been gathering images and objects that focus on the textures of the fossils and plants to make my own 'collection' based on pattern, texture and the similar designs of the minerals and flora.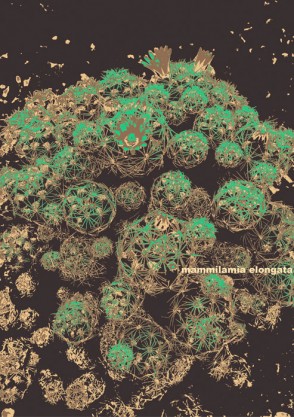 This collection will take shape as a set of records formed not by cutting or pressing but by casting images into resin which, which when played on a record player will provide a multitude of different sonic textures, beats and drones that will serve as a sonic archive of the objects and will be used to create a new sonic work. Following the notion of collections, a series of poster prints and printed record sleeves will accompany the discs."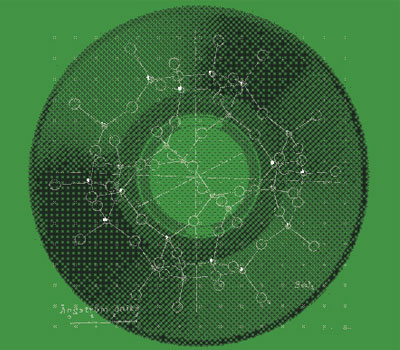 Read more about Sarah's previous work via www.sarahmfarmer.co.uk
Capsule are producing this artist residency in partnership with University of Birmingham.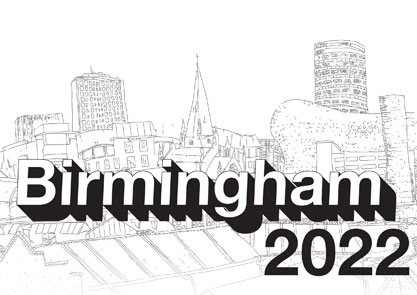 The Birmingham 2022 project aims to provide a space for unique perspectives on the current and future cultural offer for young people in Birmingham. Capsule are producing this project with Fused Magazine, Amy Martin, mac, Ideas Tap and is part of the Library of Birmingham opening season. A group of young people are working together over 6 months to generate alternative visions for the future of arts and culture in Birmingham,and will work as a team to create a professional-standard printed magazine-style brochure for the Discovery Festival of the New Library of Birmingham. We've put together an editorial team and now we are looking for a designer to jump on board and get involved…
JOB DETAILS
We're looking for an experienced and talented all-round graphics whizz to work on a magazine layout project with up to 15 young people over the summer of 2013.
You'll be working with a team of facilitators on an intensive project to produce the official brochure of the 'Discovery Season' for the opening of Birmingham's new Library based around the designed Discovery Season logo.
During a 2 week summer school (based in Birmingham city centre) an editorial team will produce text, images and artwork. We're looking for an individual to work closely with the group (during the second week) to help turn their vision of the brochure in to reality with a highly professional finished product.
To apply, send the following to kerry@fusedmagazine.com:
-CV
-Link to your work or PDF example portfolio (lo-res)
-Covering letter explaining why you feel you are ideal to the position and what you could bring to the role
Deadline: 5pm Friday 17th May
Download the Job Description here: www.fusedmagazine.com/wp-content/uploads/2013/05/GD_JobDescription.pdf
You can keep up with Birmingham 2022 project via birmingham2022.wordpress.com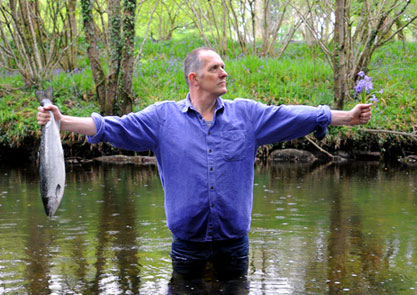 Volume: Birmingham's Art, Book and Print Fair, 5-7 December 2013 has been created as a unique event for the Library of Birmingham Discovery Season by Capsule. Working with Writing West Midlands, Birmingham Zine Festival, An Endless Supply, The Baskerville Society, Grand Union and Eastside Projects, the event will celebrate the very best in independent publishing. Volume will open with a keynote speech from artist, musician and writer, Bill Drummond.
"Scottish artist Bill Drummond (1953) has used various media in his practice including actions, music and words. His actions too numerous to list, some more infamous than others; his music from the multi million selling KLF to the choral music of The17; the words have accumulated into a pile of books. His work of the last twelve years is catalogued at www.penkilnburn.com."
Drummond's World Tour Retrospective 'Bill Drummond: 25 Paintings' starts at Eastside Projects, Birmingham in March 2014.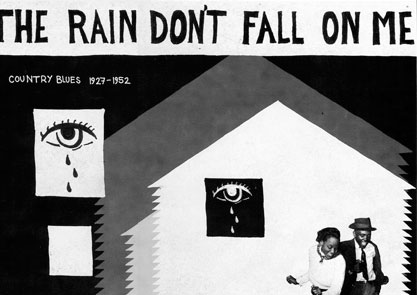 Check out this preview of the event I DON'T FEEL AT HOME IN THIS WORLD ANYMORE, the event will feature archival footage from the Alan Lomax archive and a talk from the founder of Mississippi Records and footage from their archive. The event takes place on Wednesday 26th June from 7pm at Vivid Projects in Digbeth. If this video below has got you excited, you can secure your ticket via theticketsellers.co.uk, there is limited capacity so we advise grabbing a ticket in advance for £5
Mississippi Records Tour Preview Film from plastic shaman on Vimeo.
This event is presented by Capsule and Vivid Projects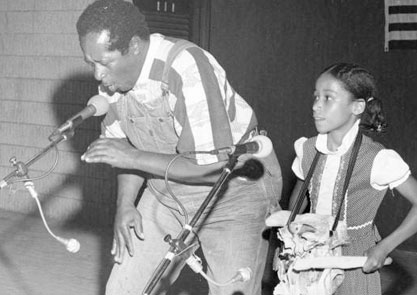 Capsule and Vivid Projects present a night of amazing footage from the Alan Lomax archive and Mississippi Records, featuring rarely seen film shot during Alan Lomax's North American travels between 1978 to 1985 and Mississippi Record's own enormous library of folk blues, gospel, esoteric, international and punk music. I DON'T FEEL AT HOME IN THIS WORLD ANYMORE takes place on Wednesday 26th June at Vivid Projects.
Eric Isaacson of Mississippi Records will be present and will screen a film of musicians associated with the Mississippi Records label such as one man band Abner Jay, angel channeling Bishop Perry Tillis, Rev. Louis Overstreet and his four sons, legendary folk singer Michael Hurley and many more. Each film segment will be introduced with brief stories about the musicians. There will also be a short slide show that tells the story of the underground music industry and Mississippi Records.
"Alan Lomax (January 31, 1915 – July 19, 2002) was one of the great American field collectors of folk music of the 20th century. He was also a folklorist, ethnomusicologist, archivist, writer, scholar, political activist, oral historian, and film-maker. Lomax also produced recordings, concerts, and radio shows in the U.S and in England, which played an important role in both the American and British folk revivals of the 1940s, '50s and early '60s. During the New Deal, with his father, famed folklorist and collector John A. Lomax and later alone and with others, Lomax recorded thousands of songs and interviews for the Archive of American Folk Song at the Library of Congress on aluminum and acetate discs."
"Eclectic independent record label named after the record store located in Portland, Oregon, Mississippi Records specializes in vinyl reissues of American roots, blues, gospel, art punk, and world music, among other recorded obscurities. "
This event takes place on Wednesday 26th June at Vivid Project. Tickets are £5 and available via theticketsellers.co.uk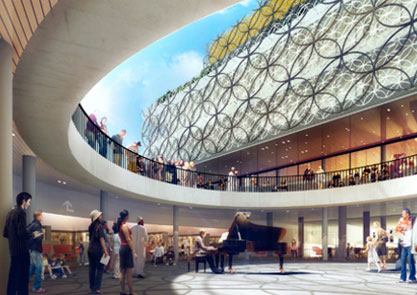 Highlights of the new Library of Birmingham's four-month Discovery Season, which will run from the opening on Tuesday 3rd September until 31st December, are announced. The season is curated and produced by Capsule, Arts Council England support for the Discovery Season was confirmed earlier this year.
Taking its inspiration from the Library's internationally-important archives and special collections, the Discovery Season will include:
Playground of Discovery – a specially-commissioned Cabinet of Curiosities created by multi-award- winning artist, Morag Myerscough, housing a rolling programme of creative residencies throughout the Season. Capsule are taking applications for the residency programme until Monday 29th April, learn more here. The Commentators from Stan's Café, the Birmingham-based artists' group, will be broadcasting from the Playground of Discovery, as the first of the creative residencies, in the opening week.
In a collaboration with Flatpack Festival, a weekend of cabaret and cinema to celebrate Birmingham's long and colourful association with Early Cinema and the development of the Magic Lantern with a focus on the Library of Birmingham's archive of 60,000 lantern slides dating from around 1890 to 1940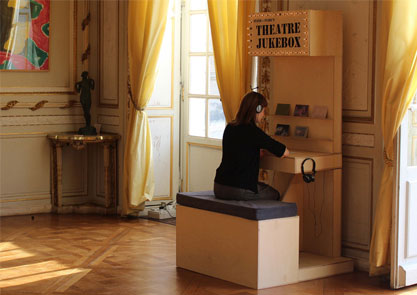 Theatre Jukebox by Stand + Stare
A trail of artworks will be situated across the building, each making reference to the Library's rich collections and archives. To include Theatre Jukebox created by Stand + Stare using the Library's Wingate Bett Transport Ticket collection, an arcade-style cabinet installation that plays stories instead of records housed on the Library's fourth floor
The Library of Lost Books – an exhibition celebrating the history of the book, with related workshops, featuring contemporary artists and printmakers, inspired by and breathing new life into books that have reached the end of their natural lives
Carol Ann Duffy and Lionel Shriver will appear at October's Birmingham Literature Festival (formerly the Birmingham Book Festival)
Reference Works, an exhibition of Birmingham's largest ever photography commission which has seen four photographers – Michael Collins, Brian Griffin, Andrew Lacon and Stuart Whipps – create work in response to the building of the Library of Birmingham
Volume, the Birmingham Art, Book and Print Fair in December has been created as a unique event for the Discovery Season by bringing together existing organisations in collaboration (Writing West Midlands, Birmingham Zine Festival, An Endless Supply, BCU Typography Hub, Grand Union and Eastside Projects). Volume will open with a keynote speech from artist, musician and writer, Bill Drummond.
The Season will throw a completely new light on the Library's collections and bring to life the library's stunning new spaces with installations, events, performances, workshops, and music and dance for every age and interest.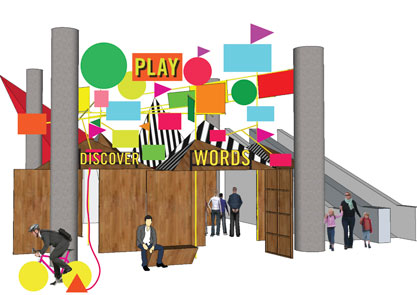 Sketched design by Studio Myerscough
Capsule have announced two call outs for artists to produce exciting work for the Library of Birmingham opening season. We are looking for artists/organisations to take on week long residencies within an exciting space designed by Studio Myerscough (draft image above), and we will also commission an artist/illustrator to create new work to sit in the new Children's Library.
See below for more information and details on how to apply. You can learn more about the opening season for this exciting new public space in Birmingham via www.capsule.org.uk/project/library-of-birmingham-opening-season
Children's Library commission
Artwork: We require a series of illustrations – of characters and their environment – that will be produced as large-scale soft toys/furniture and as vinyl illustrations on specified walls and floor. It is expected that children will be able to develop their own narratives and play with the characters in both informal and workshop contexts.
Schools Workshops: Artists will be encouraged to research or test their ideas in consultation with local children through the Library of Birmingham's established relationship with local schools (4 – 11 yrs). Where community engagement is not normally part of the artist's practice, Capsule will work with them to realise appropriate workshops and activity, bringing in additional personnel as required.
Click through for further information, including how to apply, fee and criteria.
Creative Residencies
As part of the Discovery Season Capsule and Library of Birmingham are inviting artists, creative practitioners and arts organisations to propose ideas for week-long residencies in the 'Playground of Discovery': an exciting and dynamic structure designed by Studio Myerscough to be situated in the foyer.
Residencies will need to offer free drop-in activity for visitors to the Library of Birmingham around the central principle of Discovery. The structure will be able to accommodate between 10- 20 people. All residencies must engage with visitors to Library of Birmingham and offer opportunities for them to actively participate. Unless otherwise stated, you will be required to work with all ages.
Click through for further information, including how to apply, fee and criteria.
Deadline for both opportunities is 5pm on Monday 29th April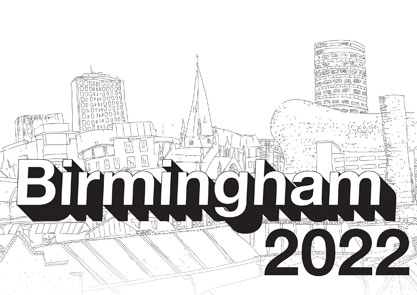 Capsule are delighted to be partnering with Birmingham 2022, Fused Magazine and IdeasTap for an exciting opportunity as part of the opening season for Library of Birmingham.
Do you want to help generate alternative visions for the future of arts and culture in Birmingham? Draw up an arts strategy for the year 2022? Work as a team to create a publication for the new Library of Birmingham's Discovery Festival?
Then read on.
September 2013 sees the much-anticipated launch of the new Library of Birmingham: the largest public library in Europe. To celebrate the iconic building, the Discovery Festival will host cultural events, activities, projects and performances on the theme of Discovery, including the publication of a new magazine all about the festival.
We're using this unique opportunity to generate visions for the future of arts and culture in Birmingham for the year 2022, created, written and produced by young creatives.
This brief closes on Friday 1 March at 5pm and is open to IdeasTap members aged 16 to 24 and living in the West Midlands.
For more information and details on how to apply visit IdeasTap
Birmingham 2022 is in partnership with IdeasTap, mac, Fused Magazine, The Library of Birmingham, Capsule and funded by Arts Council England.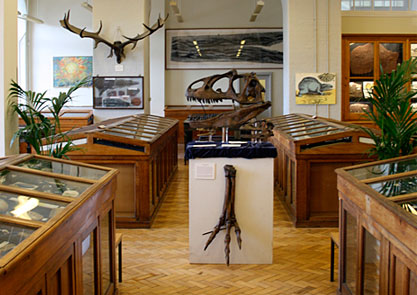 Lapworth Museum of Geology
Capsule are delighted to embark upon a new partnership with the University of Birmingham, supporting an artist to make and display work in response to the university's fascinating and varied collections.
Sound artist and Lombard Method member Sarah Farmer will be working with both the Lapworth Museum of Geology and the Winterbourne botanical collection through spring 2013. Farmer will explore the collections, spend time with the curators and staff, and will create sound based works in response to her time there.
This a new artistic venture for the university, and an exciting opportunity for Capsule to further our artist support programme.
Read more about the project here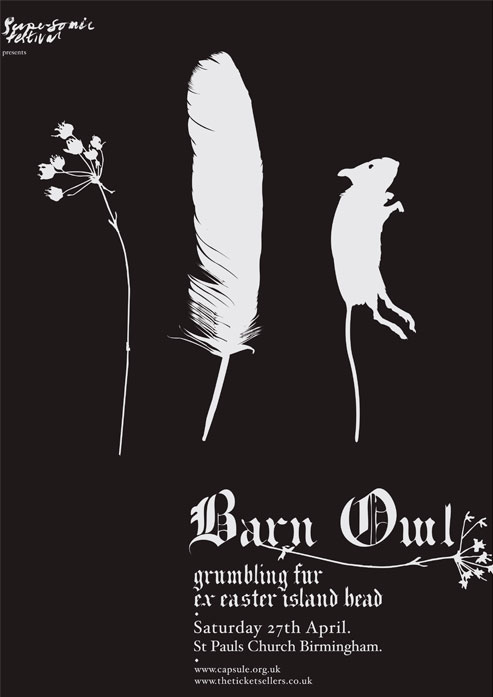 We've just announced a very special show to take place on Saturday 27th April. We're big fans of Barn Owl over at Capsule, and are thrilled to invite them back to Birmingham, and have them play in the stunning setting of St Paul's Church. Playing in front of modified super 8 footage, the twin guitars of Evan Caminiti and Jon Porras intertwine instinctively, equal parts slow-burning twang and spaced-out feedback drone.
They'll be joined by Grumbling Fur, a project by Alexander Tucker and Daniel O'Sullivan and Liverpool based Ex Easter Island Head (for fans of Rhys Chatham, Glenn Branca).
Tickets are now on sale via theticketsellers.co.uk
Barn Owl live at Supersonic Festival 2011: